Professional Stump Removal Grinding at competitive rates in Potters Bar, Finchley, Barnet, Enfield and Southgate.
Why remove stumps
Unless they are in the way of future plans, tree stumps can be left in the ground after felling but this will likely lead to problems with suckering where new shoots grow from the trunk and roots.
Old dead stumps cannot form suckers however they can host root diseases such as honey fungus and other pests so it is often better to have them removed right away.
Unfortunately, there are no chemicals available to control or exterminate honey fungus. The only effective and reliable remedy is to excavate and remove all of the infected root and stump material. This will destroy the food base on which the rhizomorphs feed, leaving them detached from the infected material and unable to grow in the bare soil.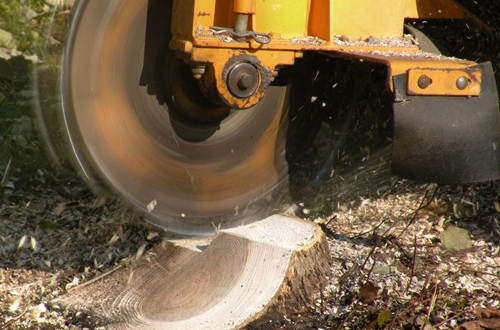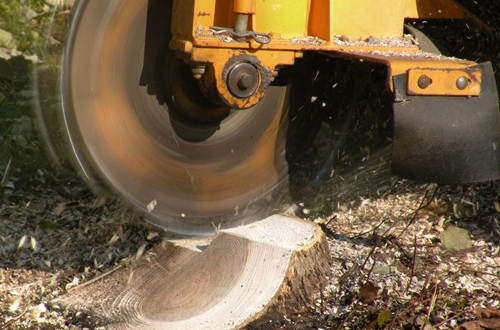 Stump Grinding in Potters Bar, Enfield Barnet, Finchley, Southgate
Grinding is an excellent and cost effective way of having your stump removed.
Shallow grinding, 20-25cm (8-10in), is normally deep enough for laying turf however, we recommend that you allow 30cm (12in) or more for replanting and landscaping.
When to remove a stump
Tree stumps can be physically removed at any time however it is usually cheaper to have the Tree Surgeons remove and dispose of the stump while they are still established on site.
As registered and eco-friendly waste carriers we always remove and dispose of all cuttings and debris in a legal and environmentally safe manner, recycling up to 99% of garden waste.
For further information or a free quotation, please give us a call. We are near to you in Potters Bar, Barnet, Enfield, Southgate and Finchley where our experienced landscape gardeners are always pleased to offer free professional advice and chat about your Stump Removal Grinding requirements.